Air Conditioning Service For The Season
Summer season in Florida fluctuates from sunny days to hot and rainy days. All County Air Conditioning Repair technicians understand that AC units are working harder than ever and many units breakdown completely leaving homeowners without cool air in their homes. That is why, our company is ready to serve you with reliable technicians to save your day or night any time of the week! Whether you need an AC installation in Broward County, or you need us to maintain your HVAC unit, we can diagnose and repair all makes and models of air conditioners, and assess its internal components. If we find out that all it takes for your unit to work is to replace a component, we do it with factory replacement parts. 
All County Air Conditioning service has been around in the Fort Lauderdale and surrounding areas for over 35 years delivering high-quality AC installation services time after time. We offer a 100% satisfaction guarantee and stand by our workmanship.
Why Choose All County Air Conditioning service in Fort Lauderdale?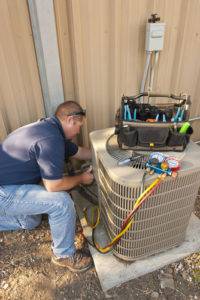 Experienced AC Technicians – Our technicians are masters of their trade. Many companies that claim to be around for a long time don't have the same training as we do.
24/7 Emergency AC Services
You should always have an emergency AC repair contact handy if something breaks, and Murphy 's Law says it more than likely will.
Don't you want to be prepared in case something breaks?
All County Air Conditioning service are available on a monthly contract basis in addition to hourly for convenience as well as savings. The main benefit of monthly AC maintenance service is a flat fee for all AC installation, repair, and performance issues that may arise at your home. If you own a business, we can help you too. Our friendly, knowledgeable technicians will arrive at the agreed time and quickly resolve your service call with an excellent service.
Do you need AC Service in Fort Lauderdale, Plantation, Weston or any Broward County City?
We are courteous to our clients, organized, efficient and highly experienced in all AC repair services. We are leaders in AC Installations and AC repair services in Broward County. All County has been servicing the area for over thirty years and continues to produce results, thanks to our patented formula for success by outstanding service matched with years of technical experience. So what are you waiting for? Be cool and call today at 954-297-9754 or click Air Conditioning Quote and we get back to you shortly.