HVAC Repair & Maintenance With Emergency Service
All County Residential Air Conditioning Repair believes in 110 percent customer satisfaction and have 24 hrs customer support center.  Any part of the day or night you can call them for the air conditioner repair by touching base with their helpline.You will be surprised to see the company technician at your door step within few minutes.
When you install a new air conditioner, you can ask all the queries to your air conditioner technician and he will answer them.  There are some tips and tricks for increasing the life of your air conditioner and with proper understanding you should be able to do it.  Some tricks like regular duct cleaning, the constant temperature helps in the better performance of the air conditioners.
Nate Certified AC Technicians Are More Knowledgeable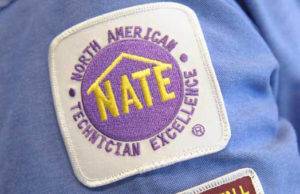 You should understand the problem once the technician repairs your air conditioner.  Many a time there can be some small errors that can be solved at home without calling a technician from All County residential air conditioning repair.  It is important to have some kind of basic knowledge of the electronic items that are used on a day to day basis.
Voltage capacity, wind direction and duct pressure are not difficult things to understand and if you take the help of the technician, you will understand these things quickly.  All County residential air conditioning repair is not just to repair your air conditioner but also to help you in understanding the functionality. Maximum utilization of the resources is important while using these electronic items.
Get Help Today On Your Residential Air Conditioning Repair
There are many factors that may keep home residential air conditioner from running efficiently, which can keep your home from being as cool as you want it to be and cause unnecessary expenses on your electric bill. Cleaning AC condenser units is often all it takes, which should be part of your annual maintenance service. Or if components of the system are not functioning properly, residential air conditioning repair may be necessary to make your home comfortable and energy efficient again.
Air conditioning replacement may also be the best option if your unit is beyond repair or if it is unable to meet today's energy efficiency standards. The team of skilled technicians at All County residential air conditioning repair is prepared to replace AC condenser units for homes of all shapes and sizes in the Fort Lauderdale area. We can provide detailed information about the AC condensers that are available, install the unit with the utmost professionalism and provide all the maintenance and repair services you need to keep it running smoothly and efficiently.